Our 2022 t-shirt design trends are finally here! We've poured over the best shirt designs from the past year and we can't wait to tell you about everything we've learned. These shirt designs have everything from eye-catching color combinations, imaginative graphics and figures, creative typography, and so much more!
Explore our official 14 t-shirt design trends for 2022 below to see how you can get these popular looks for your next custom t-shirt.
1. Plant Vibes
Plant Moms unite! If you struggle to run errands without bringing home a new pothos, this design trend is calling your name! Plant t-shirt designs can be realistic, with more natural elements and simple line work, or they can be more playful and illustrative, bringing in sporadic lines and bright colors.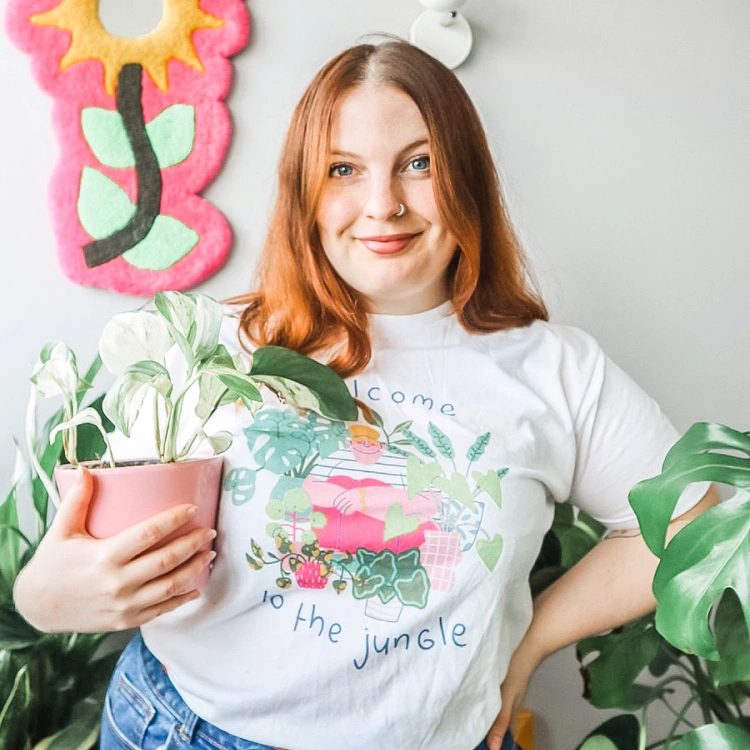 Get the look: Take a picture of your favorite plant (or two) in your house. Now get to the drawing board! Combine any fun elements or colors, and give those plants a whole new life that you and your fans can rock in your everyday wardrobe.
2. Book Designs
Books bind together our community in more ways than we know. Popularized by local bookstores from all over the country, this design trend continues to help support these businesses during the highs and lows that they may experience. Readers all around the world are creating book-based campaigns, whether it is to raise money for a favorite book shop, or simply to create a community or book-based lovers.
Get the look: Whether books are the main subject of your design, or you use them as part of the structure, they can add great context to your t-shirt. This is also a great way to subtly add text to your design.
3. Traditional Tattoo Designs
You don't need to make a lifelong commitment to a tattoo when you can rock it on your t-shirt instead! Traditional tattoos are made up of bold lines and bright colors and can include any elements that interest you. This timeless and beautiful style will be sure to catch the attention of your community.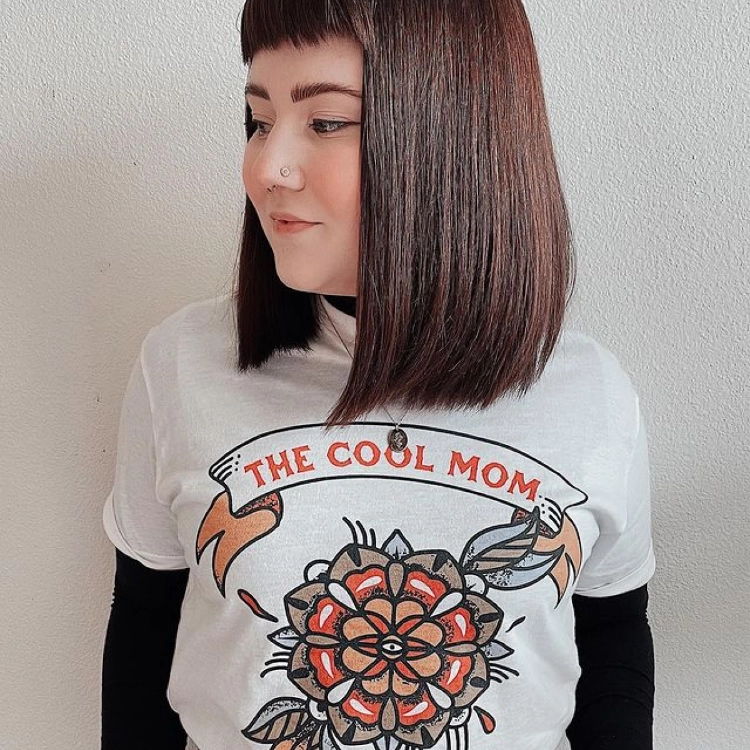 Get the look: Pick your favorite animal or flower that you want to include in your wardrobe. Now it's time for you (or an artist friend) to bolden things up a bit! Thick, clean lines and shades of red, green, blue, yellow, and black will give you that classic traditional tattoo style feel.
Ready to create your own custom shirt with a trendy design?
4. Strong Statement Designs
Sometimes your t-shirt just needs to say what it needs to say, boldly and clearly. Creating a shirt with a word or phrase that gets your point across can sometimes be all you need on your merchandise. This approach is especially effective if your apparel is advocating for a cause, nonprofit, or social movement.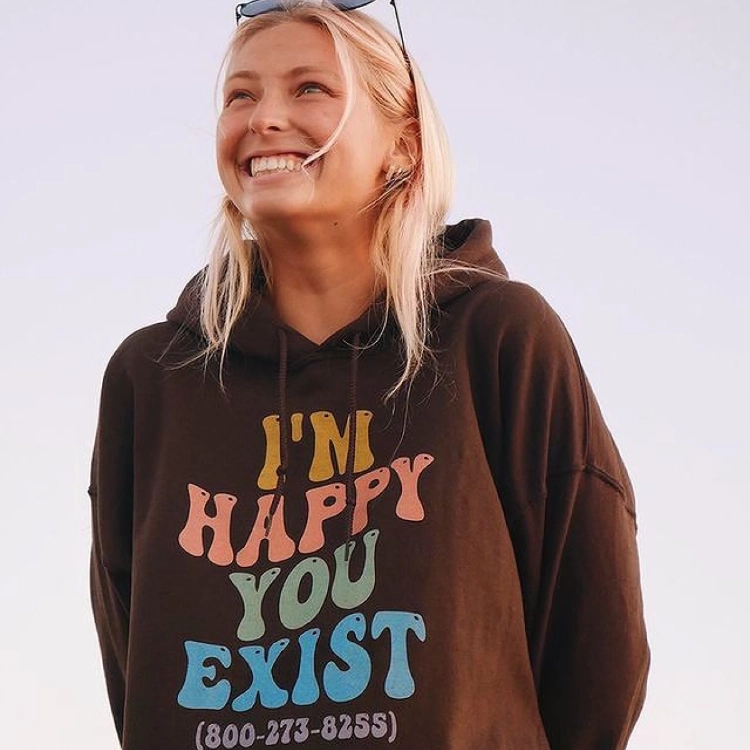 Get the look: Find the perfect word or sentence that communicates what you hope to share with your community and the world. Use a minimalist shirt design and keep it straightforward by writing your text in a bold, easy-to-read font, or have fun with bright colors and handwritten letterforms.
5. Large Scale Prints
We're all familiar with the delicate and minimalistic design trend, but let's reverse that this year! Make your design take up the entire printable area so that everyone can see the fun design you're rocking.
Get the look: Once you know what design you are hoping to create, let's increase the scale! This can be a design that includes an illustration with text, or one or the other. If you choose to include text, you can play around with different typefaces as the legibility won't be much of an issue.
6. Multi-Colored Words
Add a splash of energy to any text-based design by making the letters a variety of colors. The color palette that you choose for the letters will set the mood of the shirt. Keep it simple with a few colors in your palette, or go all out and make every letter a different color!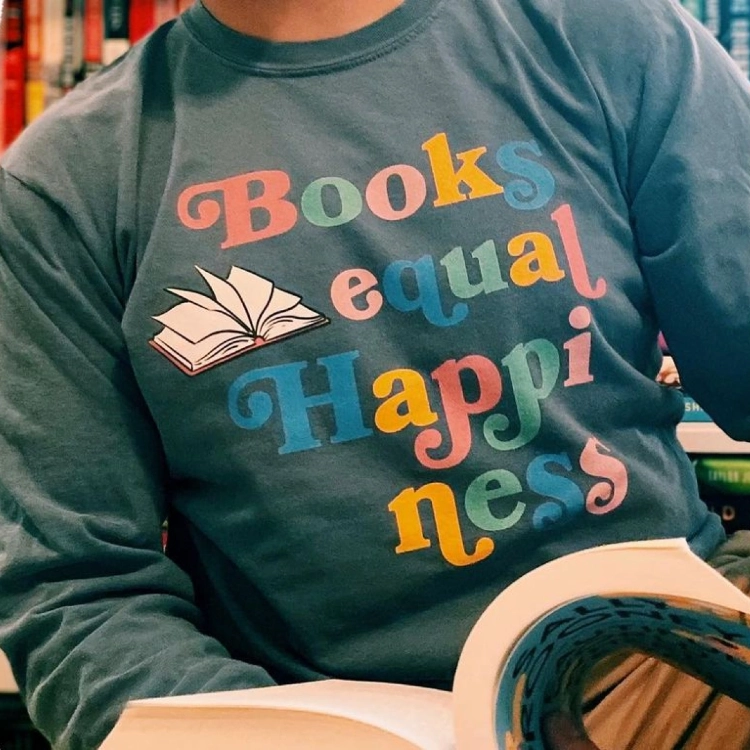 Get the look: Start by creating your text-based design. You will likely want to use a bold font to help with legibility once the different colors are applied. Next, select a handful of colors to use as your color palette for this design. You will likely want to think about the mood of the design, your brand, and the intended audience of the shirt when picking your colors.
7. Single Color Designs
When designing your t-shirt, you might be thinking about how this will fit into your wardrobe. With a white, or single-color shirt design, your merch is bound to match with any day-to-day fit that your community pulls together. Also, keeping a single-color design allows the linework to really stand out.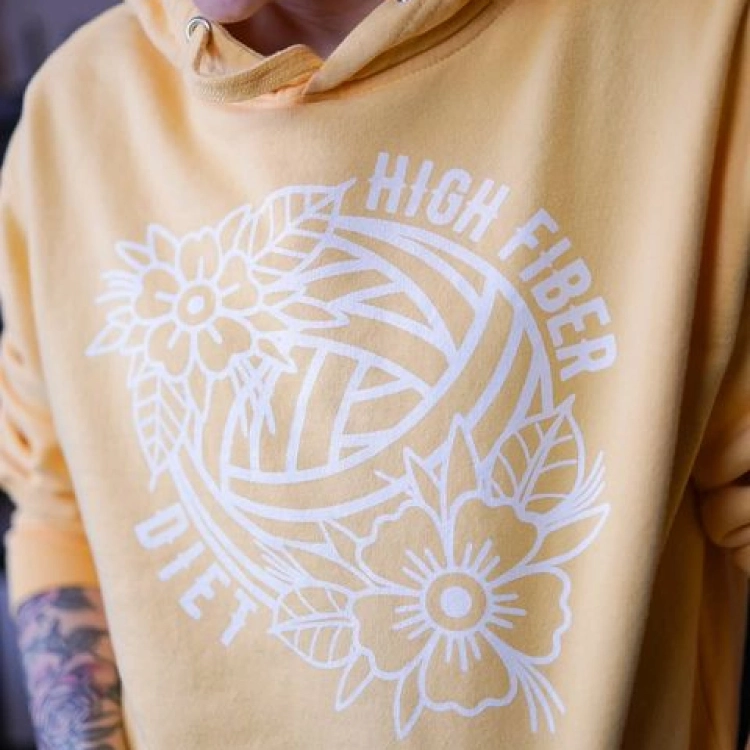 Get the look: Play around with the design that you're interested in by making it monochromatic (containing or using only one color). Narrowing your design down to a simple color palette will allow the design itself to really shine.
8. Hand-Drawn Designs
Hand-sketched shirt designs always hold so much character and importance. These textured, pencil-like drawings are a great design trend that never gets old. The crisp, detailed linework of these t-shirt designs allows so much room to let your imagination flow.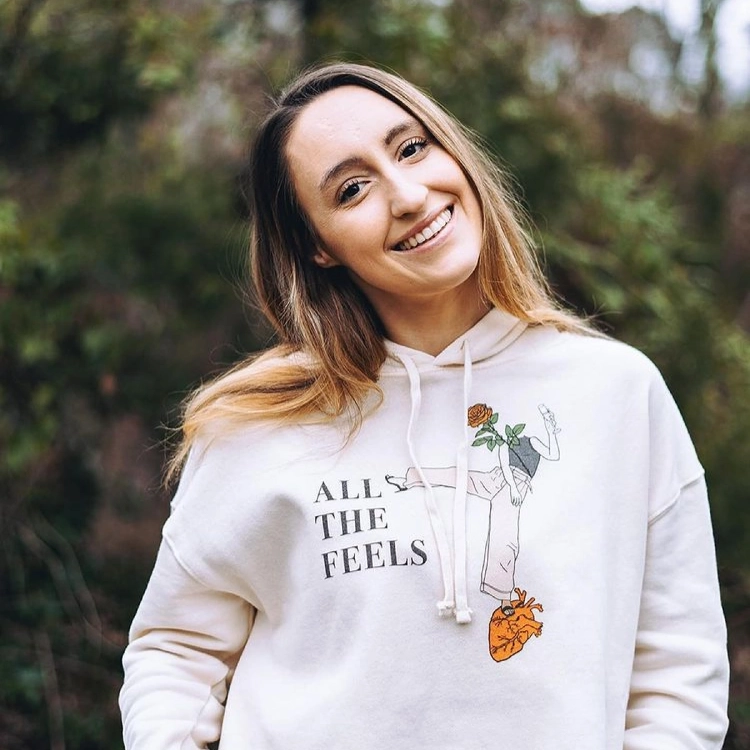 Get the look: Start with an easy sketch of that thing you want to create. Continue to build and build until you're happy with your drawing! Want to give it that pencil-like feel? Use thin, textured lines in a dark grey or black color for your drawing.
9. Doodle Artwork Designs
There's always room for more playfulness in your life, and in your wardrobe! Doodling can be done in any which way; thin lines, wavy lines, shapes of all colors and sizes, you name it. Let your imagination take over and then print it on your merch!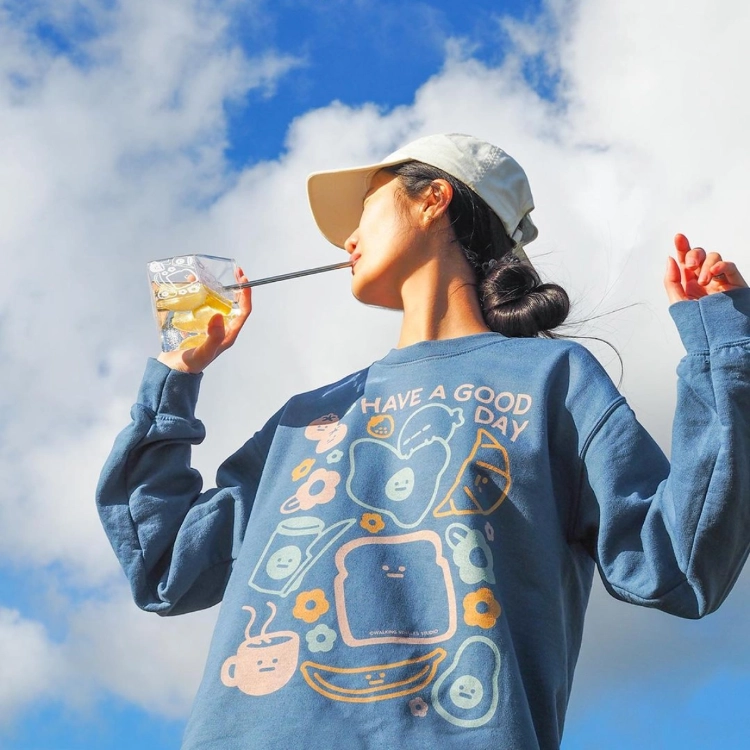 Get the look: Your design doesn't need to be "perfect". Get funky with your linework and the way you represent the forms you are trying to illustrate. Pro tip: draw something without ever erasing or hitting "undo". See what you can create!
Read more: How to design a t-shirt from scratch
10. Bold Background with Text
This is bound to grab everyone's attention. What better way to share your message with the world than to layer it on an eye-catching shirt design? Take this design trend in any direction that feels right for you, and be bold!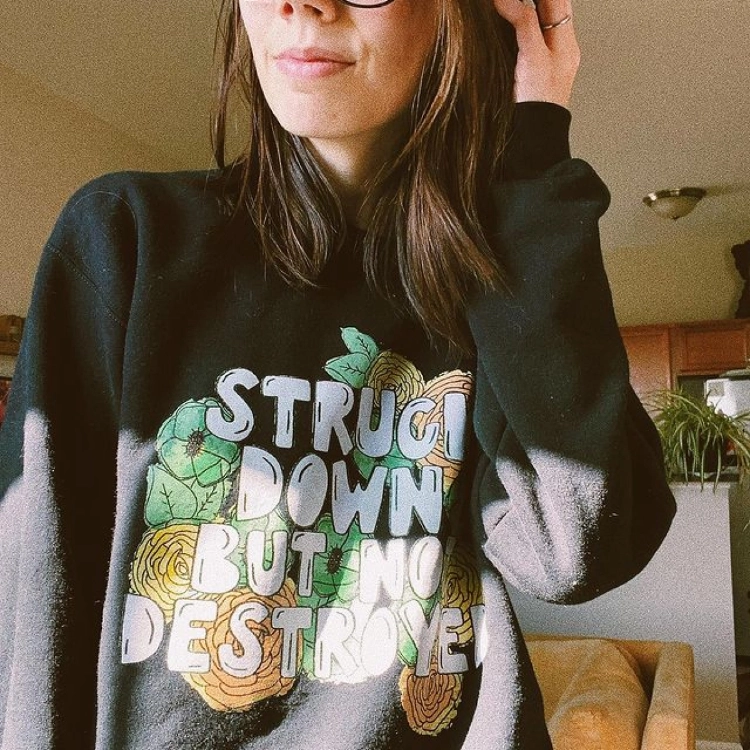 Get the look: Create a color palette for your design – vivid colors work great! Let yourself doodle it out. Then, pick out your favorite quote or phrase that you want to share with your community. Layer this on top of your doodle masterpiece, and be sure to pick a typeface that makes the text stand out against the background.
11. Clean and Simple Text Designs
Make a statement with your shirt design by using a sharp typeface that is clear and easy to read. This design trend was frequently used on awareness and advocacy shirt designs to help the creator get their message across to anyone who sees it.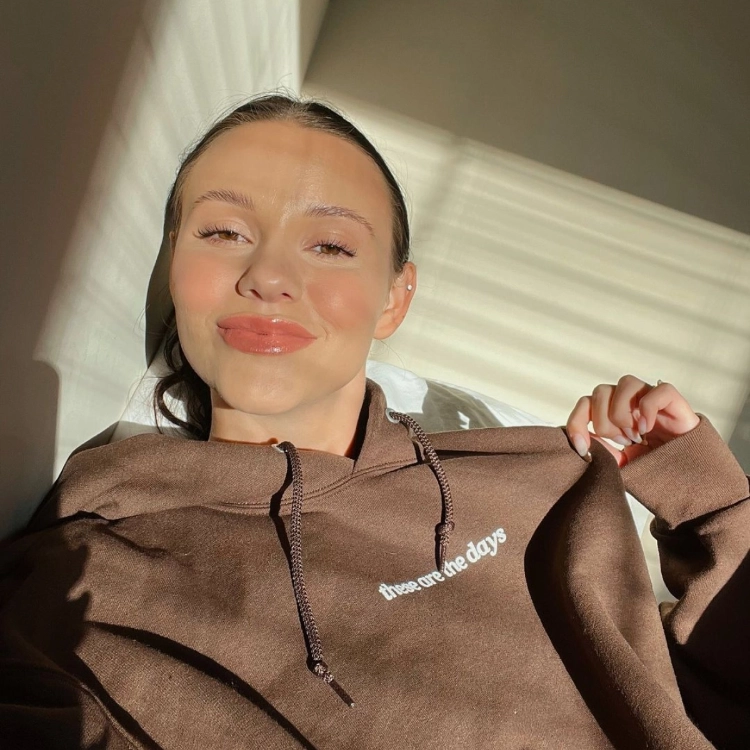 Get the look: No photoshop is no problem with this design trend! With over 200 free fonts to choose from, our design tool is the perfect place to replicate this design trend. If you need help deciding which clean/crisp font is right for you and your design, check out our blog post on our 25 favorite t-shirt fonts or use one of our free typography t-shirt templates.
12. Illustrative Figures
As digital drawings become more and more popular, these illustrative portraits have become a go-to design idea. They bring the perfect amount of personalization and playfulness to your t-shirt. You can choose to style this as an abstract shirt design or as realistic as you'd like!
Get the look: Start your drawing with a reference photo beside you, or ditch the pencil and paper and find an online source! There are also a variety of apps where you can create your own character and personalize its features. What is cooler than having your own face on your merch?!
13. Repeating Text Designs
Say it a little louder for the people in the back. Repeating your message is a surefire way to get your point across. It will make the desired impact, and result in a well-designed shirt at the same time. This t-shirt design idea is perfect if you aren't super design-savvy, but still want to create a trendy tee on your own.
Get the look: Select the bold message that you want to communicate. Then, simply pick a compelling font that matches the tone and mood of your message and cause, and then repeat it. You can also use text where part of the message changes a little bit on each line.
14. Animal Portrait Designs
From animal rescues and wildlife organizations to famous pet celebrities, animal portraits continue to be a popular design choice and a top trend for custom apparel. We love this design trend due to how versatile it is. You can feature your animal on the shirt by using a simple line drawing that outlines its body and a few facial features, or, you can get super detailed to match its unique personality.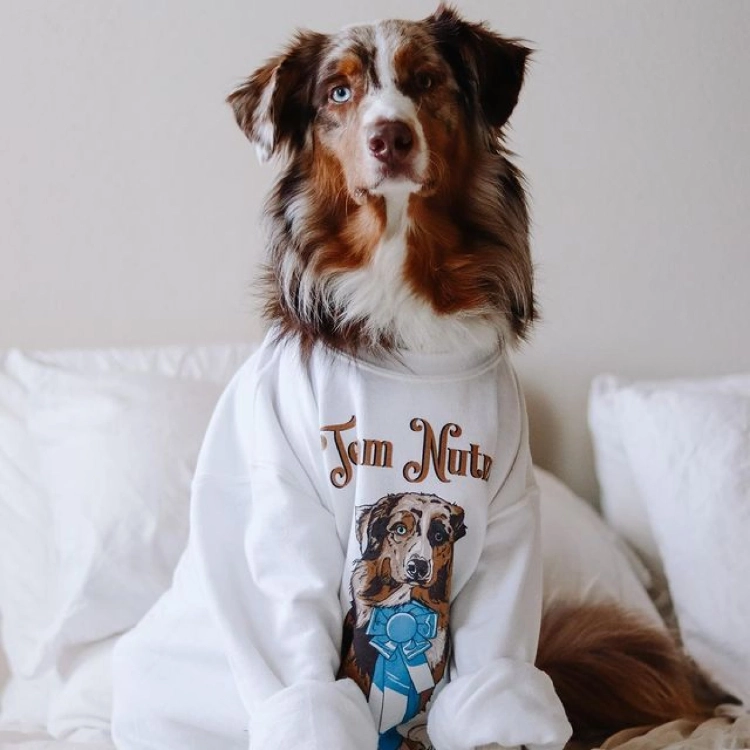 Get the look: Gather source photos of the specific animal you plan to illustrate. Work off these photos to create a vectorized illustration that can be easily screen printed on apparel, tote bags, mugs, and more.